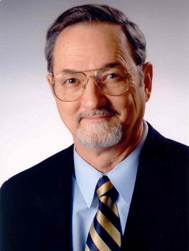 Dr. Dee Fink is the author of Creating Significant Learning Experiences for College Classrooms: An Integrated Approach to Designing College Courses, published in 2003 (San Francisco: Jossey-Bass). Dr. Fink asserts that to create more significant learning experiences for students, teachers need to shift from a content-centered approach to a learning-centered approach. In so doing he addresses the question "What kinds of learning will be significant for students, and how can I create a course that will result in that kind of learning?"
This illuminating interview (in which Fink includes information literacy as a core competency for any university student) puts forward the case for changing how we think about delivering learning to students.
Our friends at the Centre for Teaching Support and Innovation (CTSI) use Fink's principles to guide their own Course Design Institute.